The AI solution


Great texts & quick results

Little, no data or only text? Then you've come to the right place. We are your partner for first-class texts. With our AI solution, you can create unique texts – at record speed.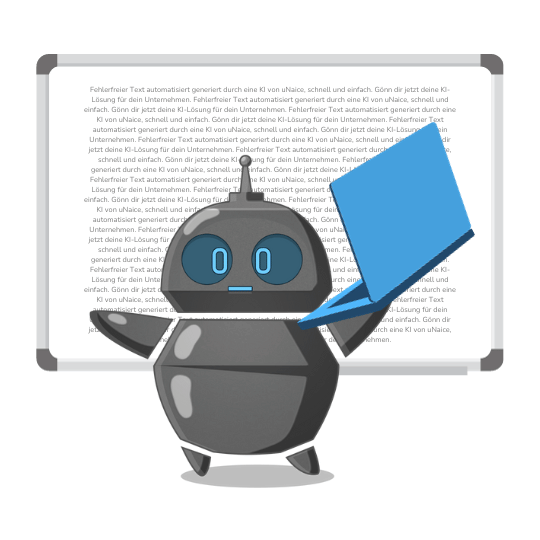 Book an Online Demo
Time-consuming and manual text creation is a thing of the past
Companies are often faced with the challenge of producing high-quality content in large quantities and with limited resources. This can lead to stress, loss of time and quality problems.
The biggest challenges:
Lack of time: Manual content creation requires a lot of time and effort that is lacking in other areas.
Costs : Hiring copywriters an translators can be expensive.
Updating: Updating content regularly requires continuous effort.
Escape the content rat race now
Does this sound familiar to you?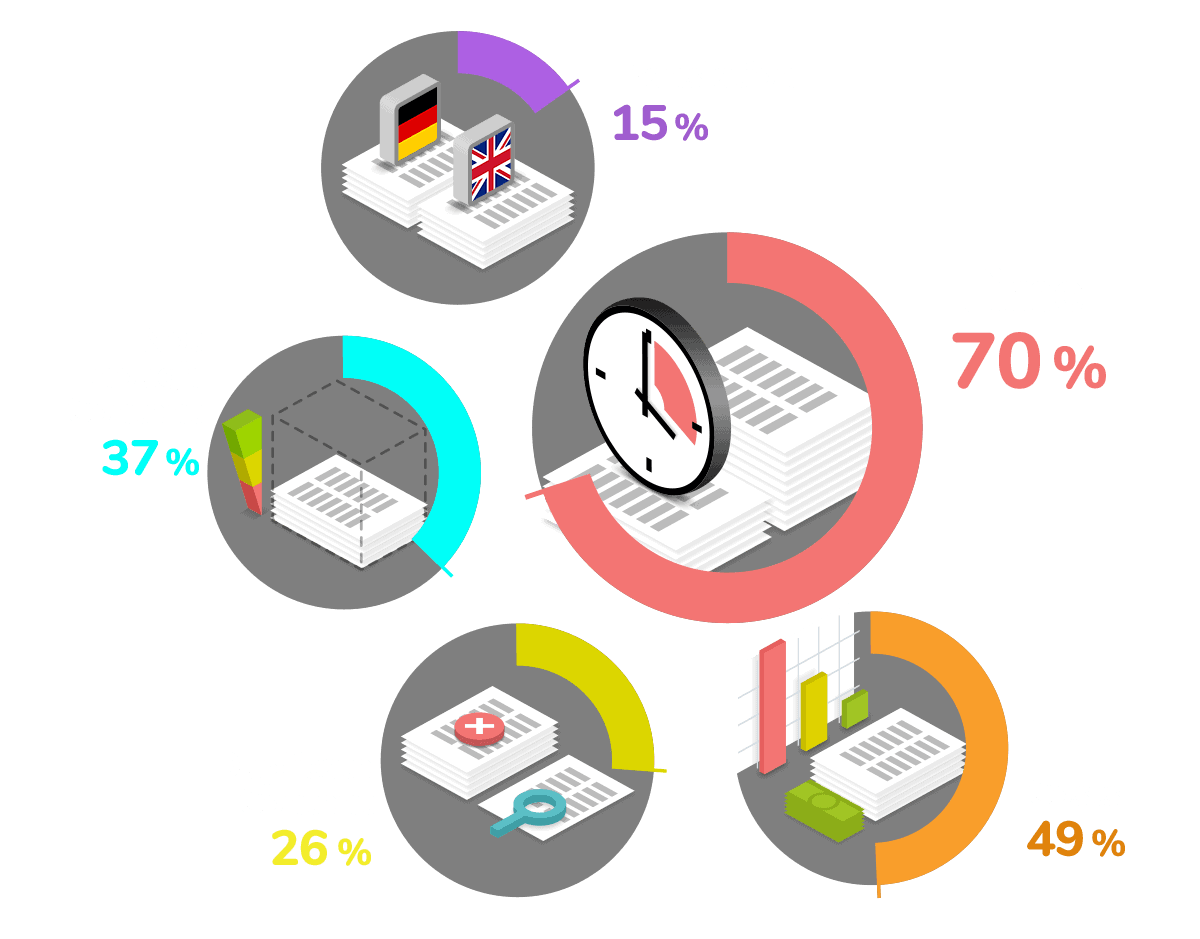 Source: Survey on uNaice.de
(152 shops; multiple responses possible)
Automatically & easily create content for social media channels & websites
AI power for fast results
We use AI technologies and a wide range of tools to ensure you get the best results for your individual needs.
Know-how in prompt creation
The quality of your results depends heavily on the prompts provided. We have the necessary know-how to create the best and most effective prompts.
Combined competences
Our team combines various skills, including experienced copywriters and accomplished programmers. This allows us not only to create great texts, but also to manage complex technical requirements.
Efficiency without extra effort
We know that your time is precious. That is why we have developed an efficient process. No additional effort required – you can concentrate on your core business.
Increase traffic and improve your reputation now!
Which solution is the right one for you?
AI technology




Fast text creation
Very useful for companies with a need for a small number of creative texts
Several languagespossible
Any kind of copywriting based on a small amount of information, such as blog posts or social media marketing.
Predefined artificial intelligence (AI) with an unrestricted data space, in the form of the internet
Suitable for companies with a need for large amounts of text with variable details
Up to110 languages simultaneously possible
News, reports, product descriptions, industries (finance, pharma, media & publishing, e-commerce)
Development of a personal algorithm that only knows your data and your language
Start today with the Basic Solution
Basic Solution
354 € / month
corresponds to 1.38 €/text or 0.011 €/word
up to 250 texts/month


(corresponds to ~ 31,500 words)
simple search engine optimisation
personal support
fast text delivery
one sales channel
no previous knowledge necessary
* 1 month minimum term