About us

Your experts for content automation & data
Get to know our expertise and the motivation behind it
How do you pronounce "uNaice"? And what does the name uNaice mean?
In fact, people ask us this all the time. The answer:
What we do
We help companies in mastering current and future challenges of the digital era and thus boost their business. We automate content creation with great content, optimised data structuring as well as product searches and take sales and marketing processes to new and unprecedented levels of productivity.
What we stand for
Our motivation is to strive for optimal workflows. We accelerate processes and simplify the necessary effort. Since our founding, we have worked on over 250 consulting projects and implementations with E-commerce companies, franchise providers, agencies and offices.
How we will help you
We bring the latest technologies to your company and stay until everything works smoothly. You will be surprised how quickly this can be done – Text Robot for automated content production, News Streams for aggregation and release of relevant news on your topic or the best search function your online shop will ever see.
Consultation & support – from the first meeting up until the last handshake
We attach great importance to a sound initial consultation, which is completely non-binding for you. It is important to us that all your initial questions are fully answered. If you're going to employ us, we will be at your side during the whole project – no matter if it's the Text Robot, Semantic Search, Data Studio, a News Stream or 'Rent a CDO'. When we are finished you will be ready for takeoff!
Expertise
Project Management, Data Specialist, Data Analysis and textual concept for Text Robot projects, development of Lead Strategies, Lead Campaigns, Content Creation, development of Buyer Personas, development of services as a product
Vita
Rosella Wenninger entered the marketing and fundraising industry after completing an apprenticeship as a tax specialist, several stays abroad and successfully studying at the Augsburg University of Applied Sciences as a business economist (Diplom-Betriebswirtin).
After stints at ServicePlan, HILTI, fundraising agency PPP and the Institute of Fundraising in London, she built the permanent donation area and the online marketing for the Welthungerhilfe (World Hunger Relief).
Website Building, Phone Marketing, Mailings, Lead Campaigns, SEO and Google AdWords campaigns were her responsibilities already more than ten years ago.
She trained for inbound and content marketing at the Hubspot Academy.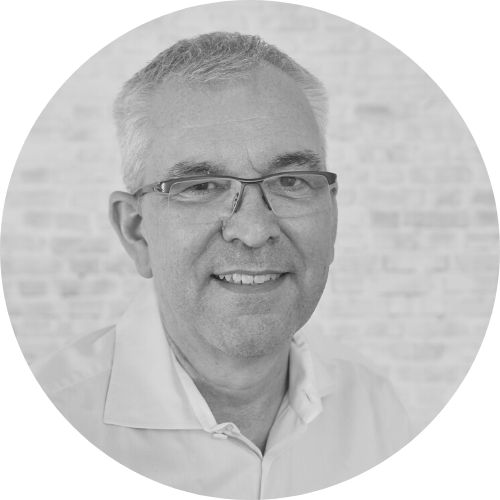 Expertise
Digital Media, Social Media, Content Marketing, Digitalisation, Robot Journalism, Automated Text Generation, Online Marketing, Marketing Strategy, Content Production and Management, Podcasting, Publishing, Editorial Management, Consulting
Vita
After completing his career as an officer and studying Mechanical Engineering at the University of the Bundeswehr and undergoing in-depth training at the Munich School of Journalism, Christian Meyer began his work as an editor in the specialist journal field in Augsburg at the vmm-Verlag.
In 1995, he became founding editor of the Munich-based IT industry publication "ChannelPartner", of which he was editor-in-chief until 2011. Subsequently, as editorial director, he was responsible for the B2B online portals of the publications COMPUTERWOCHE, CIO and TecChannel, which are also part of the IDG publishing house.
He is also the founder, producer & publisher of the IT industry podcast 'Channelcast', which reaches over 9,000 listeners per month.
Expertise
Strategy Development, Digitalisation, Process Design, Process Optimisation, Product Development, Digital Automation, Organisational Development, Sales Organisation, Online Marketing,
CIP, Six-Sigma, NLP, Leadership
Vita
After completing a commercial training, several stays abroad and studying at the LMU Munich, Andreas Wenninger initially joined the board of a PC-SPEZIALIST franchise in Munich as managing partner in the SYNAXON Group.
Shortly after the opening of his second franchise store in 2000, he became a member of the Board of Management of SYNAXON AG and, as COO, was responsible for the management, direction and organisation of the operational business in the areas of software development, marketing, purchasing and partner acquisition.
Andreas Wenninger is a volunteer with the Wirtschaftsjunioren Ostwestfalen (economic juniors of East Westphalia), with the Lionsclub Bielefeld "Leineweber" and was a member of the executive committee of the "Zentralverband geweblicher Verbundgruppen" (Central Association ofIndustrial Associations).
Nina Möller
Team leader production
P: +49 5203 99 88 014
Expertise
Assistant to Management, Sales & Marketing, Back Office
Anna-Lena Schmitt
Text robot – programming, Data Studio, data analysis and preparation,
Quality management
E: anna-lena.schmitt@unaice.com
P: +49 5203 99 88 010
Expertise
ATML3, Computational Linguistics, Linguistics, Languages, Translation, Proofreading
Stefanie Reinhold
Text Robot – Data Analysis, Textual Conception, Copywriting & Proofreading
E: stefanie.reinhold@unaice.com
P: +49 5203 99 88 010

Expertise
Data Specialist, Product Descriptions, Advertisement Text, SEO, Content Marketing
Expertise
Digitalization, Online Marketing, Communication, Networking
Expertise
Text, Data Journalism, Content Marketing, SEO
Paul Lück
Text Robot, Data Analysis and Consulting, Conception, Programming
T: +49 5203 99 88 016
Expertise
ATML3, Data Analysis, Quality Assurance
Mareike Bartelt
Content Marketing Manager
T: +49 5203 99 88 018
Expertise
Content Marketing, Event Marketing, Email & Social Media Marketing, Lead Generation, SEO, Upselling
Mila Lambert
Social Marketing-Manager
P: +49 5203 99 88 010
Expertise
Prospects, Campaigns, Social Selling, Direct Mailing, Nurturing, Lead Management
Amelie Kopruch
Text Editing & Proofreading
T: +49 5203 99 88 011
Expertise
Content Creation, Product Text, Advertising Text, Languages
Jenny Perelli
Country Manager Italy
P: +49 5203 99 88 010
Expertise
Digital communication, trade fairs, customer care, networking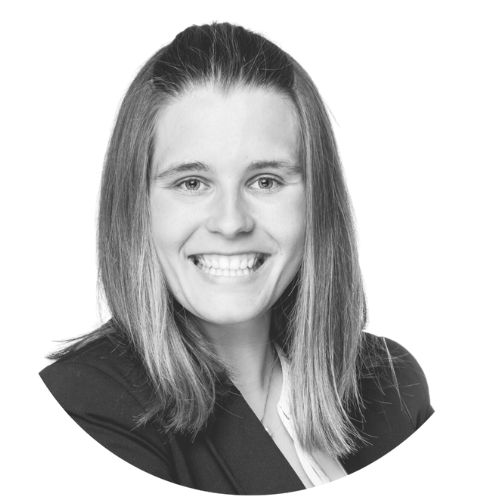 Lea Krall
Sales and Business-Development
T: +49 5203 99 88 017
Expertise
Back Office, Accounting, Supply Management, Finance
Expertise
Prospects, Sales, Nurturing
Gerdis Anderson
Junior Data & Computational LinguisticsSpecialist
P: +49 5203 99 88 010
Expertise
ATML3, Data Analysis, Quality Assurance,Computational Linguistics, Linguistics
Jonas Keller
Junior Developer
P: +49 5203 99 88 010
Expertise
Software Development, Programming (JavaScript, C/C++, Java, etc.), Linux, Git, Debugging
Ida Daniel
Managament & Administration
T: +49 5203 99 88 013
Expertise
Back Office, Accounting, Supply Management, Finance
Would you like to get in touch with us? We are at your service!
Write an emailor book a free appointment to talk about your topic or the product you are interested in:
Here, you can find a comprehensive list of our open positions. We are also happy to accept unsolicited applications.
We are regularly looking for digitalisation fans (m/f/d) to support us in further developing our solutions.