Meet the text robot at trade fairs
Find out where and when you can meet the uNaice Specialists and Experts live and get your ticket for free.
DMEXCO 2023
Conference
Experience leading minds and groundbreaking topics in digital business at the DMEXCO Conference! As Europe's leading event for digital marketing & tech, DMEXCO is the central meeting place for decision-makers from the digital economy, marketing and innovation. This is where industry leaders, experts and innovators meet to define the digital agenda together. With exhibitions, keynotes, debates and master classes, DMEXCO presents a holistic ecosystem for digital trends and business potential.
🗓 20/21 September 2023
📍 Cologne
SEO & OM Regulars' Table Rhine-Main
We regularly exchange ideas with other SEO and online marketing experts to share experiences. At our regulars' table, we offer presentations on industry-specific topics and also analyze a website in our SEO Siteclinic. At the same time, there is enough room for conversation.
🗓 21 September 2023
📍 Darmstadt
E-Commerce Italia
The study examines solutions and services for Italian e-commerce companies to specifically promote a thematic culture. It captures providers in the market and develops a guide to select optimal solutions for brands and retailers in their e-commerce ventures.
🗓 24 Oktober 2023
📍 Milan
ditigal1to1
New business format exclusively for digital leaders. The Hive Business Experience returns to Italy with an expanded event. Experience a revolutionary way of doing business! An innovative form of networking in an exclusive environment for digital leaders. A proven concept that has had great success in Spain.
Over 250 pre-scheduled 1-to-1 meetings between companies and digital providers characterised the last edition, complemented by a variety of networking opportunities.
🗓 8 /9 Novemver 2023
📍Stresa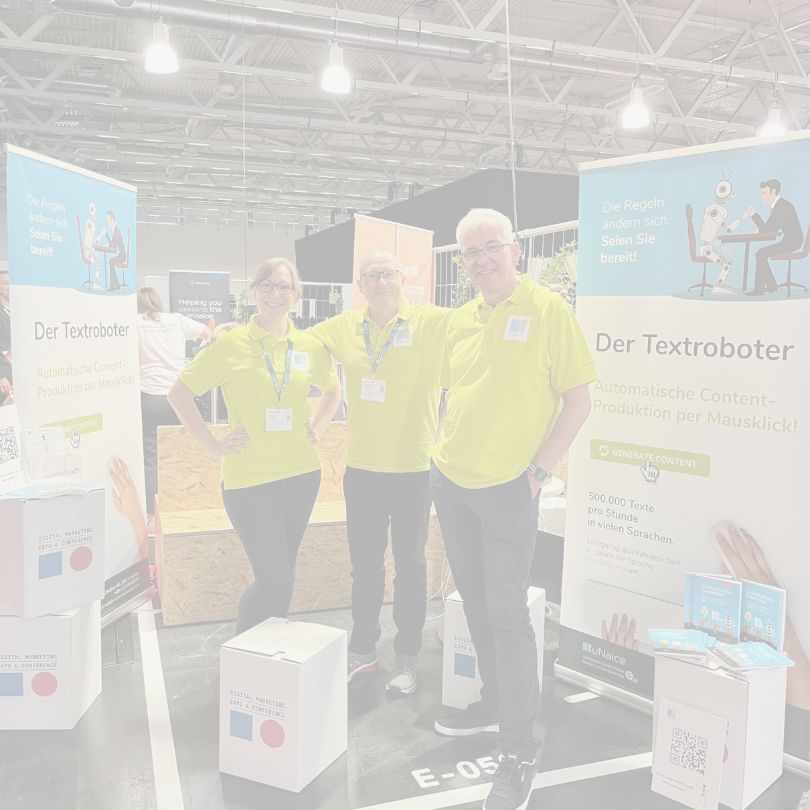 From raw material to treasure: focus on automated data preparation
In a data-driven world, it is time to deepen our understanding of automated data preparation. Our talk is more than just a source of information; it invites you to broaden perspectives and optimise business practices.
Explore the different aspects of data preparation without being overwhelmed by romantic notions. Instead, we offer practical solutions and approaches to find the way through the complex data landscapes.
🗓 16 November 2023
📍 Essen
AGRITECHNICA – The world's leading trade fair for agricultural technology
Explore the latest product innovations and most advanced technologies. Take advantage of the expertise of renowned international experts. At AGRITECHNICA, the industry's leading companies will present you with their latest developments and innovative ideas. This world-leading trade show serves as a central meeting place for decision-makers and offers a first-class business marketplace. It is an impressive showcase for the global agricultural machinery industry and a discussion forum for the future of crop production.
🗓 12 – 18 November 2023
📍 Hannover